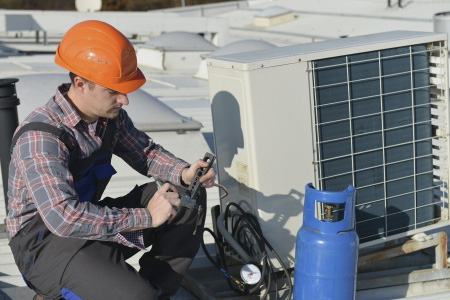 Have you ever experienced hot summer months with no air conditioning? You may not understand how important air conditioning maintenance is until your unity goes out.
With the summer months approaching, now is the time to get your HVAC system checked. Emergencies during the summer months can mean extended wait times for AC repair. You'll also risk having extended delays if the parts aren't readily available.
Are you wondering what kind of air conditioning maintenance tips you should know about before summer arrives? Keep reading for five summer AC maintenance tips for homeowners.
1. Air Conditioning Maintenance During Lawn Care
Most people don't think about AC maintenance when caring for their lawn. One common air conditioning maintenance tip is keeping a clearance around your outdoor compressor unit.
Compressors sit on the ground, are mounted to the side of the home, or are affixed to the roof. Spot check your unit often to ensure at least two feet between the unit and shrubberies or tree limbs.
2. Replace the Thermostat Batteries
Batteries don't keep going and going regardless of what battery manufacturers say. Battery-operated thermostats control your air conditioning. Dead batteries mean your AC will not run.
Save yourself the anxiety of panicking when your unit won't start on a blistering hot day. When the time changes, replace your thermostat and your smoke detector batteries.
Another option is to keep extra batteries on hand. If your unit doesn't start, try replacing the batteries before calling a technician for an AC repair.
3. Stock up on Air Filters
Air Conditioner filters should get replaced every 90-days or sooner, based on the age of the unit and how often it gets used. The build-up impacts the AC unit's efficiency.
Filters are easy to change. Locate the grate, open it, pop out the old filter and replace it with a new one.
4. Clear the Condensate Drain Line
The sound of water draining after your air conditioner shuts off is a sign of a blockage in the condensate drain line.
Condensation can freeze inside the air handler. Eventually, it will exit through the drain line. If the line gets clogged with sediment, the water backs up and finds an exit route.
Detach the line and flush with bleach and water to clear. After the line is cleared, reattach the hose to the unit.
5. Inspect the Air Ducts
Have you ever turned on your air conditioner, and debris flew into the room? Chances are you have a tear in your air ducts. A guest in the attic or the ducts are old and worn are common.
Now is the time to call a technician to see if you're losing air and if an AC repair is in order.
Choosing the Right AC Repair Company
Air conditioning maintenance will extend the longevity of your unit. Even the best-made plans won't be enough to avoid an AC repair. When things go array, you want the best AC company to service your unit.
Best Air Solutions is a top South Florida HVAC contractor. Click here to request our services.